Testimonials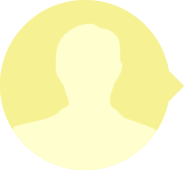 As often happens, I came home from hospital soon after having an emergency operation. I wasn't well or able to cope with looking after myself. Then I was fortunate to hear of the wonderful respite care available at Vailima Gardens. The best part was that respite was quickly and easily arranged by myself and family.

From the moment I stepped into the grand main house of Vailima Gardens and met with the understanding and caring manager, I knew it was the very place for me to relax, recover, feel safe and get well soon. At a very reasonable and affordable cost too. I have many happy memories of my respite stay: My beautiful, quiet, self-contained respite room with views to a rose garden. The responsible and gentle care I received immediately from all staff. The cook who made healthy tasty meals just right for my post-operation diet. Daily hellos from residents, some who were like me and had come for a short term stay.

Vailima Gardens is in a perfect central location and I would go for strolls in the Botanical Gardens that's incredibly just over the road. If I felt like going to town, it took less than a 10 minute bus trip. It was like staying in a resort with charm and modern facilities, and having a wonderful holiday. My family and friends said each day I was looking much healthier and happier so I arranged to stay a longer than first planned. The respite care was excellent at Vailima Gardens and certainly helped me to quickly recover and get back to home life and work.
Mrs Christine Morrell
Vailima Gardens Resident
My Mother was introduced to the caring establishment of Vailima Gardens, after having major surgery and requiring respite care.

After the recovery period, she felt so comfortable with the friendly staff and the readily acceptance of all the residents, she sought information to become a permanent resident.

Since mum became a resident, the family has seen a positive improvement in her well being due to the support from Vailima staff.

The excellent respite care at Vailima Gardens provided to my mother, afforded her the experience of secure independent living in an adult supporting environment
Ms Connie Harris
Daughter of Mary Caruanna, Vailima Gardens Residen
My first stay at Ashley Court was two years ago after I had surgery. My husband wanted me to have a months respite to regain my strength. I enjoyed my stay and told the staff I would come back each year to have a little holiday. My husband passed away six months ago so I returned for more respite. My children didn't want me to return to the family home as it was a very big house and a lot of work to maintain so I have come to live at Ashley Court full time. I love the company of the other residents and I join in with the activities they offer. My favourite is the art and poetry group. The food is delicious and I'm enjoying not cooking for one person. The staff are really friendly and make me feel at home
Mrs June Grimshaw
Ashley Court Resident
When my father, John, was due to leave hospital after a long-term stay, he was told he would need to arrange respite care before he would be well enough to go home. From my respite stay, we knew Vailima Gardens was first-rate and would provide Dad with the best possible care.

The manager and staff at Vailima Gardens are exceptional and arranged everything to assist Dad and attend to his needs. Dad's health improved greatly during respite care. Dad's doctor was so impressed he suggested Dad should consider staying longer as respite care was certainly helping him.

Dad admires and appreciates the caring and friendly staff, residents and life at. Vailima Gardens and asked if he could stay. Dad is a permanent resident now and he's a happy and healthier guy.
Mr John Morrell
Vailima Gardens Resident
Beautiful area, rooms are extremely clean, comfortable and well equipped with whatever you need. The manager and all staff are extremely kind, food is very good. I definitely feel safe here and I would definitely recommend it to others.
Mrs Myra McGregor
Vailima Gardens Resident